FANTASTIC MR FOX
In 2010

James Clutton

, producer of Opera Holland Park, invited Stephen to stage the European premiere of

Tobias Picker

's children's opera


FANTASTIC MR FOX.
Stephen decided to stage the opera promenade style in and around various parts of Holland Park's Yucca Lawn so that the audience, as well as the performers and the
8 piece orchestra, moved to different locations during the hour long performance. In addition to using the Park's natural environment of trees, shrubbery and fields two free standing sets – a two-tiered foxhole and a Farmyard Barn - were designed by


Sean Turner

and situated at different locations on the Yucca Lawn.
The 15 strong cast was led by Australian baritone

Grant Doyle

in the title role and featured four children as the Fox cubs.
The seven performances sold out within days of booking opening and were a huge success. Entertaining for both children and adults, this production introduced many children to opera for the first time in a fun, physical and interactive way and allowed them to enjoy and share an opera experience with their parents and grand parents. Some of their feedback is listed below.
FANTASTIC MR FOX


was also revived for both the 2011 and 2012 seasons selling out at every performance.
Stephen Barlow's charming production of
FANTASTIC MR FOX
is an excellent introduction to opera for the children and grandchildren
of Holland Park's audience
Anna Picard, Independent on Sunday
AUDIENCE FEEDBACK
The production was as fantastic as the name might suggest. The whole family enjoyed it, particularly my 3 year old son. It was the first time he had ever concentrated on something like this and now asks if he can go to the opera every day! What a great success.
Natasha and Alexander Hogben
Image by Bradley Grant, aged 7
Image by Chris Smith, aged
8
I really liked the way we moved around and they were great actors and singers. Very good costumes and amazing sets. A brilliant story and really exciting characters. A fantastic show!
Image by Lauren Hanna, aged 7 Image by Issy Van de Velde, aged 8
I thought it was absolutely brilliantly done - I brought six children who loved every minute of it - moving around was great. The acting was really good, it was so lively. The music was great, modern but melodious; a great introduction to opera for young people.


Image by Ellie Barnard, aged 6 Image by Emma Taylor, aged 9
I liked the way you felt you were in the scene a little bit.
P Rimell, aged 10
I really liked how you had to move around the whole time and also how the singers connected with the audience. Mrs Hedgehog and Mr Porcupine were very funny.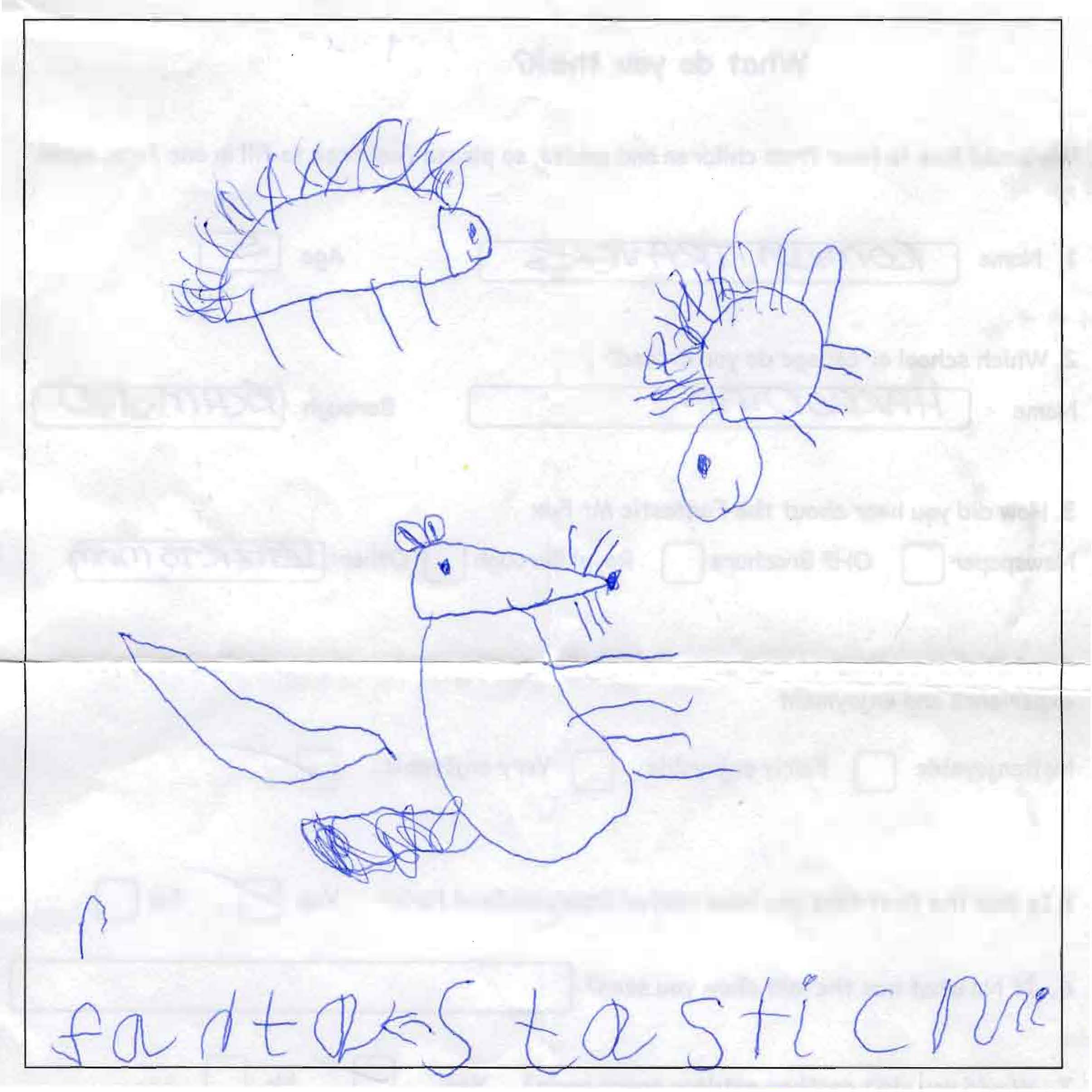 Image by Romilly Travers, aged 5 Image by Nathaniel Howitt, aged 7
Brilliant use of exceptional summer days. A great way to introduce children to opera.
Stephen Machin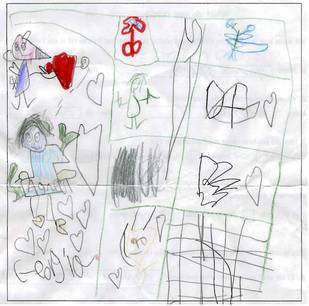 Image by Georgia, aged 5 Image by Jasmine Fields Hutchinson, aged 5


I cannot thank you enough for the amazing production of Fantastic Mr Fox and for introducing my 2 children to opera in such a 'child-friendly' way. It was done in such an accessible way for them - a wonderful story to adapt, a young, fun, talented cast, a vibrant orchestra and a magical setting in Holland Park. Thank you from the bottom of my heart.
Image by Verity Mynors, aged 9
Image by Holly Huntrods, aged 10
Image by Zack Propert, aged 4